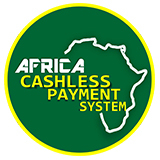 Africa Cashless Payment Systems Conference
The Africa Cashless Payment Summit will create a convergence point for networking, business opportunities, strategies for a seamless and secured cashless payment for African & international tech leaders, investors, Payment Systems Executives, Financial Institutions, Fintech Companies, Payment Card Executives, Economic leaders who want to do business in Africa.
The two-day fintech summit will provide an opportunity for Business-to-Business, meetings, foster discussions on Joint Venture partnerships between African Fintech companies, connect over 500+ digital leaders, Tech Corporates, MNO's, banks, investors, regulators, start-ups, creatives media, and leading tech ventures from across.
Event Attendees
No attendee found! Be the first one to book!