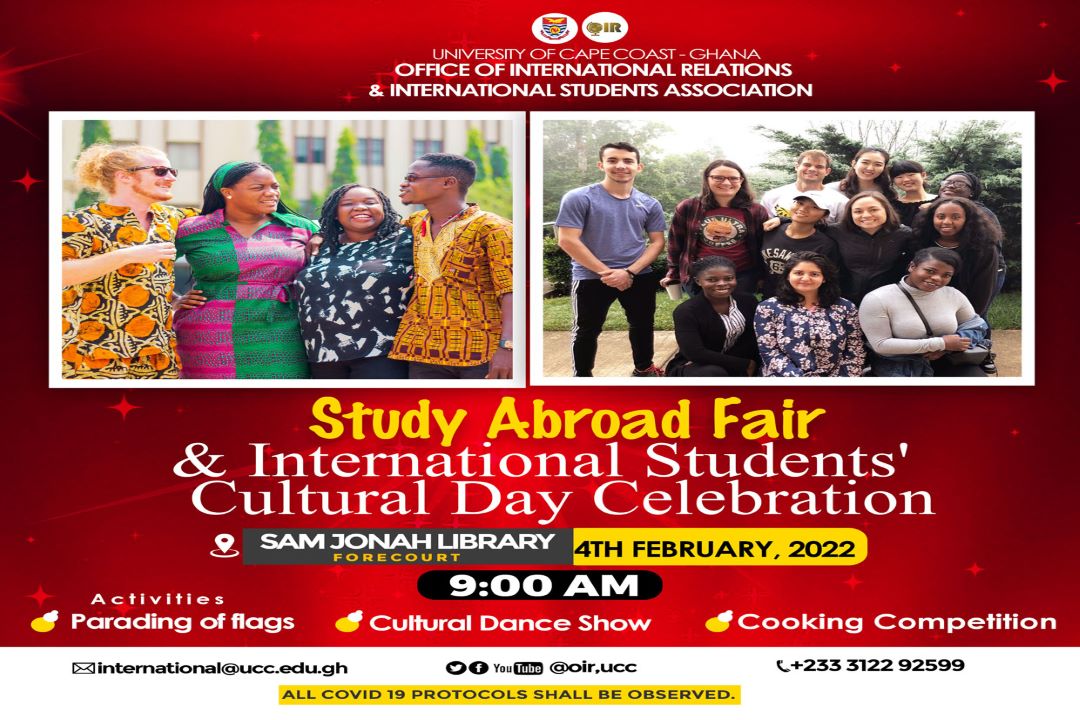 International Students' Cultural Day & UCC Study Abroad Fair
UCC Study Abroad Fair, is a day to celebrate the different cultures of our various International students.
It would also be a platform for students of the University of Cape Coast to interact with staff of the Office to learn about opportunities to Study Abroad.
Activities will include Parading of Flags, Cultural Dance Show and Cooking Competition.
All COVID-19 protocols will be observed.
All are cordially invited
Event Attendees
No attendee found! Be the first one to book!