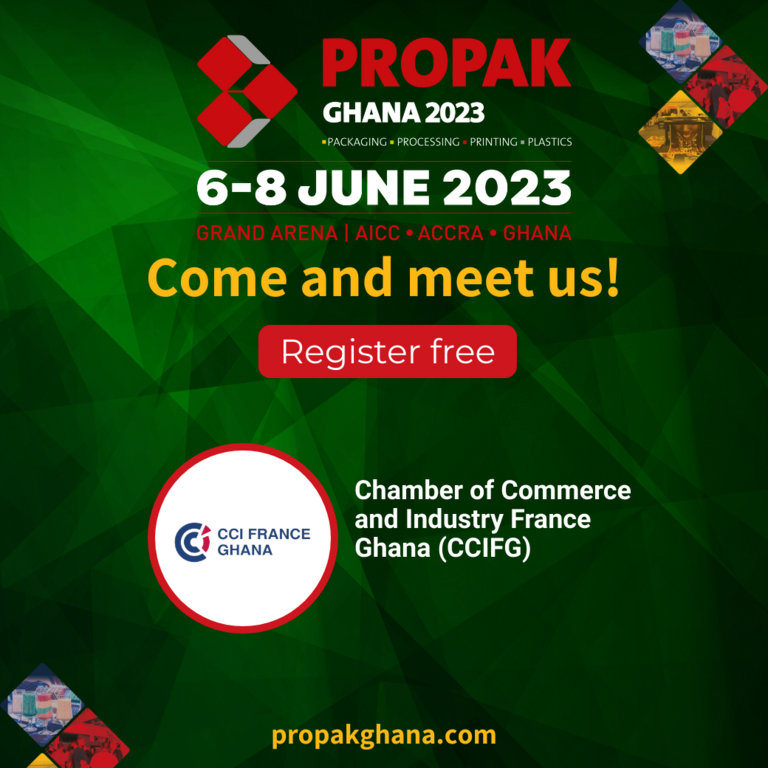 Propak Ghana: West Africa's Premier Packaging, Plastics, Food Processing, and Print Exhibition
Get ready for the biggest exhibition and conference in packaging, plastics, printing, and food-processing! Propak Ghana is launching as the premier event of its kind in the country, bringing together over 2,500 professionals from across the manufacturing supply chain. With more than 100 exhibiting brands and daily conferences, this three-day event promises to deliver new trends, industry developments, and cutting-edge technology from some of the world's leading brands.
Propak Ghana is part of an elite global group of exhibitions, including sister shows in Nigeria, Kenya, and South Africa. As the most recognized exhibition for the packaging industry on the continent, Propak Ghana is the perfect opportunity to network with like-minded professionals from across the West African region.
Organized by Afrocet Montgomery, a branch of the UK's oldest established exhibitions and events company, Montgomery Group, Propak Ghana is backed by years of expertise and experience in hosting successful industry events. Don't miss the chance to join us on 6-8 June 2023 at the Grand Arena, AICC, and discover the latest innovations and trends shaping the future of the industry. Register for free now!
Event Attendees
No attendee found! Be the first one to book!