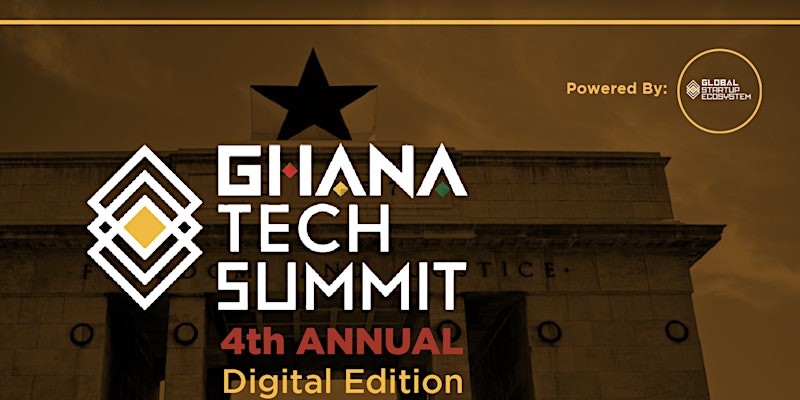 4th Ghana Tech Summit 2021
It is with great pleasure that we invite you to attend the 4th Annual Ghana Tech Summit 2021 Ghana Tech Summit brings together hundreds of entrepreneurs, investors, digital marketers and creatives under one roof together to address humanity's greatest challenges via technology and entrepreneurship.
The Ghana Tech summit launched in 2018 with 100 speakers and 1000 attendees featuring pioneers from leading companies such as Google, Facebook, Uber, Twitter, IBM, Microsoft. The 2019 summit returned with 2000 attendees and the same line up of top tier companies with the new theme: "Sankofa – "Go back and get it"; Redefining the Future of Africa". Over 40 media representatives from Forbes, Inc Magazine, Fast Company, Black Enterprise, NY Times were attendance. The 2020 annual edition will welcome over 7000 global digital delegates for the 2020 decade for Africa.
The event is a 13 year initiative of the Global Startup Ecosystem (GSE) – the first and largest digital accelerator that accelerates 1,000 companies to market annually across 90 countries entirely online. The GSE network also boast the largest tech summit community in the world hosting 25-30 programs a year including Ai Tech Summit, Blockchain Tech Summit, Space Tech Summit, VR Tech Summit, Nano Tech Summit, Haiti Tech Summit, Her Future Summit, Africa Future Summit, Europe Future Summit, etc. Keynote speakers Ndaba Mandela, Ben Horowitz (Investor Twitter, Facebook), Tim Draper (Investor in Skype, Hotmail etc); Naveen Jain (Founder of Moon Express, Viome etc.); Current President of Haiti Jovenel Moise; Vicky Jeudy from Netflix Orange is the New Black; and VP+CEOs from Google, Facebook, Airbnb, Uber and more.
Event Attendees
No attendee found! Be the first one to book!